Property Details
4 Bedroomed Luxury House on 15 Perches Moratuwa - Egoda Uyana Road, Western / Colombo 10400
Price Rs.25,000,000
Standard / Location - Highly Residential
Per Perch Price (Sale) / Per Month (Rent): Offers are welcome
Contact: 0771311555
Inspection: By appointment
Status:
Type : House & Property

Bedrooms: 4

Baths / Wash Rooms: 3

Total Floor Area in Sq.Ft.: 3700

Lot Size - A / R / P: 15 Perches

4 Bedroomed Luxury House on 15 Perches
Location
700 Mtrs. to Moratuwa Town
Highly Residential Area
Calm & Quiet Surrounding
Details
Ground Floor
Living Room
TV Launge
Dining Room
Pantry with Cupboards
Kitchen
One Bedroom (Office Room)
Attached Washroom
Twin Garage with Auto Roller Shutter
Upper Floor
2 bedrooms
master BedroomCCTVSystem
Parapet Wall Right Round
Three Phase Electricity
Pipe Borne Water Service
Suitable for Luxury Living Residential Purpose
Request More Info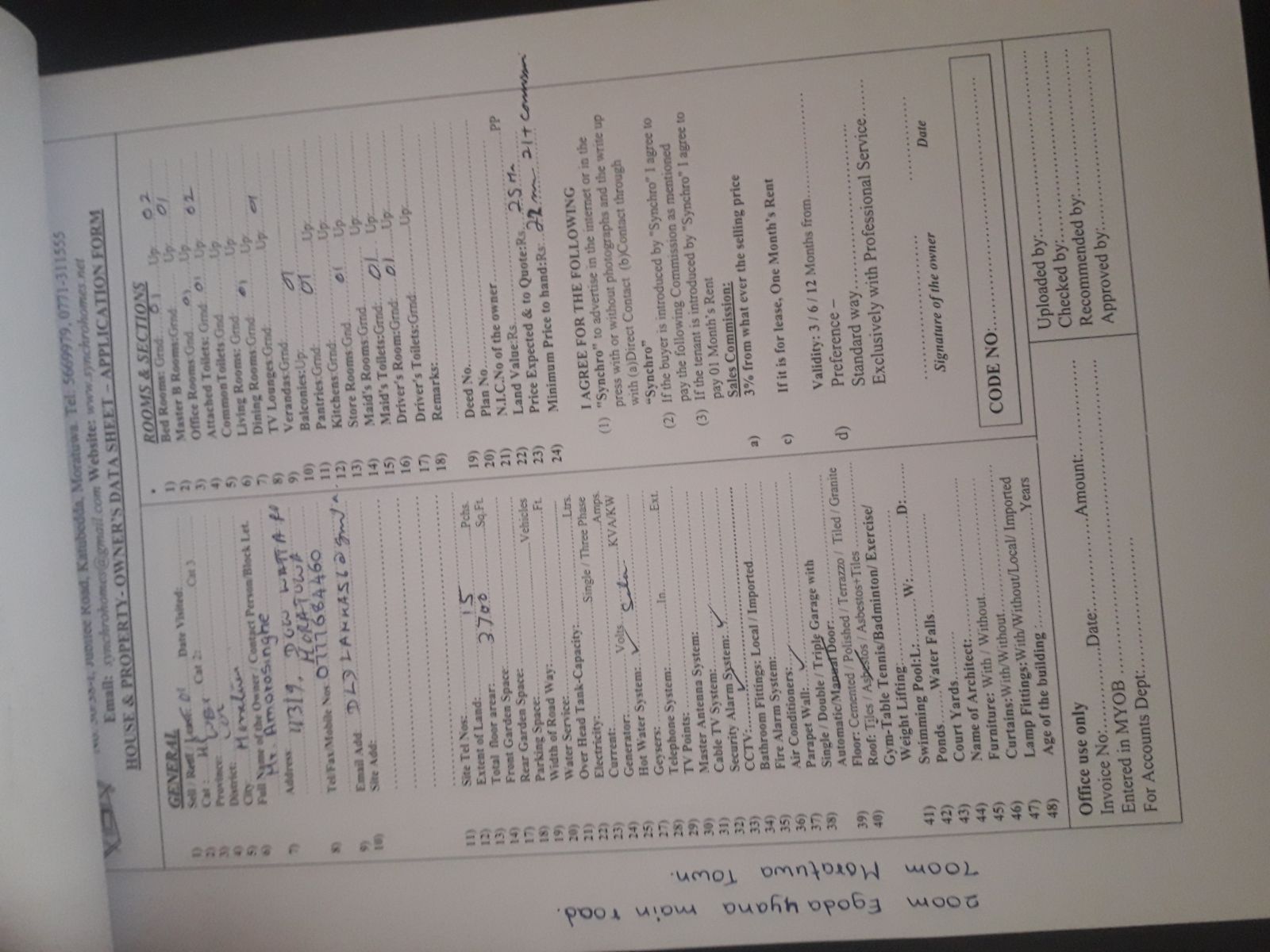 Owner : Amarasinghe
Contact : 0777684460
Diretions to site : Moratuwa egoda uyana road, passed janajaya school , turn left doowwatta lane.
Asking price : 25mn.
Email address : dldlanka@gmail.com